Acharya Gagan - Media Gallery
Being an active Spiritual Leader and a Social Activist, Acharya ji has been into numerous TV Channels, Debates and Spiritual Programmes as a Spiritual Guru and represents Hinduism.

He has done hundreds of shows and has actively participated and contributed his views and suggestions towards the betterment of the Society and the Nation.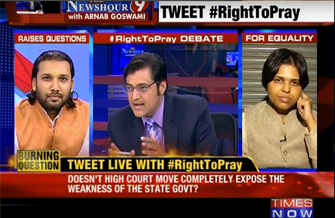 Debate with Arnab Goswami on Shani Shingnapur Temple
Meeting and Discussion with Baba Ram Dev at Patanjali, Haridwar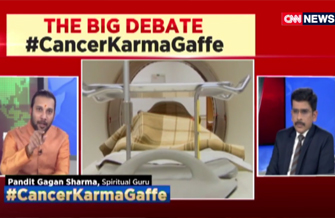 Debating on Karma and Medical problem as per Gita and Vedas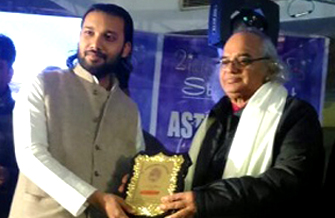 Receiving award from Pandit Ajai Bhambi
Discussion on TimesNow on Kiku Sharda Controversy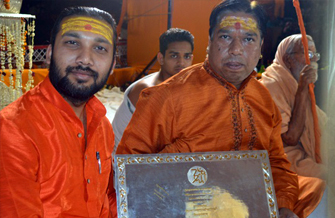 Participated in Dharm Sansad with Pandit Ajay Gautam at Varanasi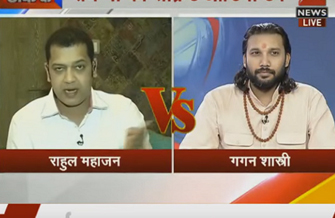 Debate with Rahul Mahajan on Zee News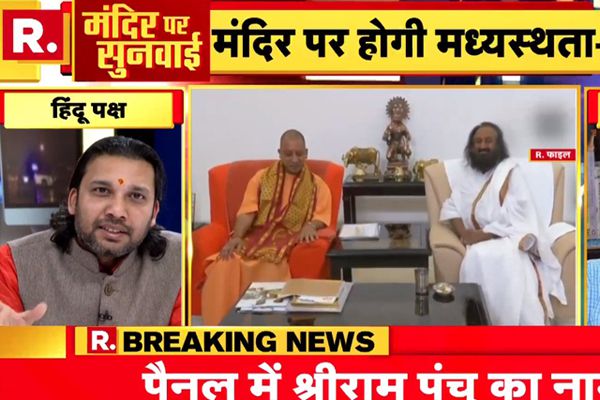 Acharya ji's views on Ram Mandir
"Astrology is not which predicts your Future,
Astrology is which helps you to Resolve your issues,
get the Desired results & create your Future."
- Acharya Gagan